More Contact Lens Safety Tips
October – Contact Lens Safety Month
Tip # 3
Never store or clean your contacts in water.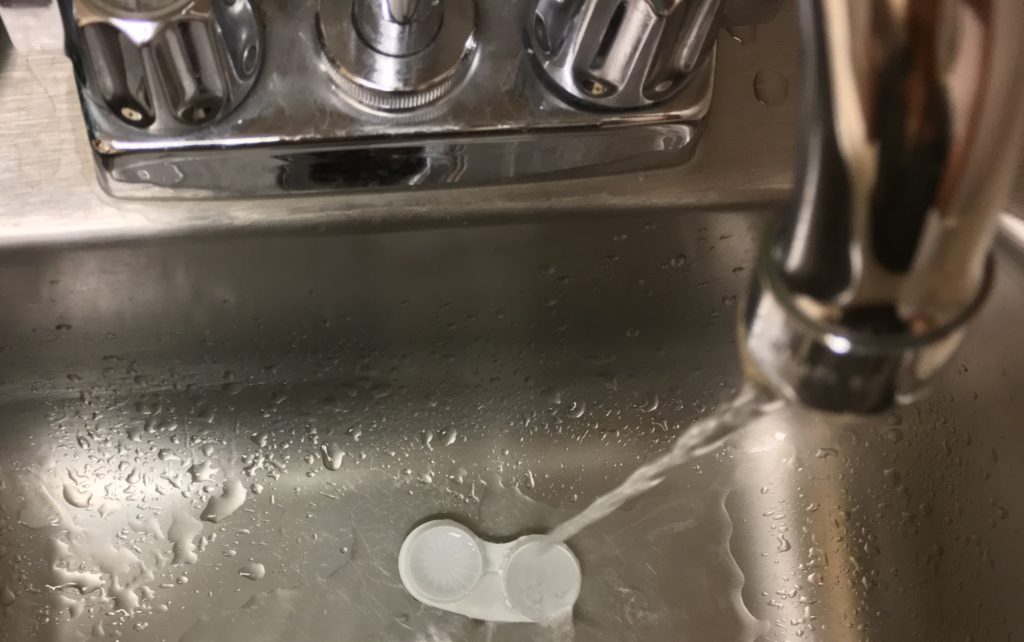 Water can introduce germs to the eyes and contact lenses.  Water can also cause contact lenses to change their shape, stick to the eye and swell.  This can be extremely uncomfortable and can scratch the cornea making it even easier for germs to enter your eyes and cause problems.
For more information on contact lens safety – visit visionsource.com.