Doctors & Staff
Meet the experienced and friendly doctors and staff who make Advanced Eyecare & Vision Gallery the leading provider of vision care products and services in Hillsborough.
Barbara J. Tarbell, O.D., F.A.A.O.
Diplomate, American Board of Optometry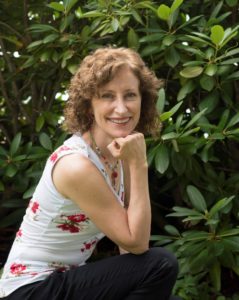 Dr. Tarbell's extensive training includes her degree in Anatomy and Physiology from Cornell University, and her Doctorate in Optometry from the prestigious University of California at Berkeley, where she graduated with highest honors and received the Outstanding Graduate Award, the Contact Lens Award, and the Binocular Vision Award.
Dr. Tarbell underwent additional voluntary testing of her clinical skills and scientific knowledge of eye care in order to become a Fellow in the American Academy of Optometry. Only ten percent of practicing Optometric Physicians have passed the academy tests. In 2011, she was among the first to obtain Diplomate status from the American Board of Optometry. Board Certification is intended to demonstrate to patients the optometric physician's dedication to providing exceptional patient care through a rigorous, voluntary commitment to lifelong learning. Dr Tarbell is also an adjunct member of the faculty at Salus University, Pennsylvania College of Optometry. Dr. Tarbell's selection as an adjunct faculty member at Salus University reflects her deep commitment to helping others and providing the very best eye care services.
Her special interests include patient education, the eye care of children, thorough contact lens programs, dry eye treatments, and Custom LASIK services. She is a member of the Tear Film & Ocular Surface Society, American Academy of Optometry, American Optometric Association, and the New Jersey Society of Optometric Physicians.
Her hobbies include dancing with her husband, Dr. Larry Katz, Professor at Rutgers University, and outdoor activities.
Dr. Barbara Tarbell is NJ State Board Certified in the Treatment of Eye Diseases.
Dr.T's licence # OA 05008
Dr.T's Oral medication certification # OM 000359
Sundeep Kaur, O.D.
Dr. Sundeep Kaur is an Optometric Glaucoma Specialist and a Therapeutic Optometrist, practicing full scope Optometry throughout NJ since graduation. During this time she has established
herself as a specialist in the areas of glaucoma, specialty contact lenses, dry eye disease, pediatric eye exams and myopia control. Her training in contact lenses includes difficult fits such as keratoconus, irregular astigmatism, and corneal transplants.
Dr. Sundeep Kaur originally grew up in Bethlehem, PA and graduated from Drexel University in 2006 with a Bachelor in Health Sciences. She went on to complete her Doctorate in Optometry at Inter American University of Puerto Rico. After graduating Dr. Kaur worked with an ophthalmology group for several years honing her skills in specialty contacts and glaucoma management.
Dr. Kaur's proficiency in 4 languages, including Spanish, Hindi, and Punjabi has helped her serve diverse communities throughout New Jersey.
While not at work Dr. Kaur enjoys spending time with her Husband and their dog, Diesel. They currently live in Weehawken, NJ right outside of NYC and often spend weekends in the city trying out new restaurants. Dr. Kaur also enjoys traveling to warm places and reading a good book.
Dr. Sundeep's licence #
Dr.Sundeep's Oral medication certificate#
Anna S. Moy, O.D.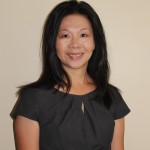 Dr. Moy grew up in New York and graduated from Binghamton University in 1990 with a Bachelor of Science degree in Biology. She completed her Doctorate of Optometry at the State University of New York in 1998.
After graduating Dr. Moy completed her residency at Low Vision Rehabilitation in New York specializing in low vision education and optical and non-optical aids to maximize useful visions. Her clinical interests are Dry Eye and Myopia control.
Dr. Moy has provided vision screening services to under privileged communities such as senior citizen centers and battered women shelters. She is a strong supporter of the National Breast Cancer Foundation.
Dr. Moy loves spending time with her husband and three children. The family enjoys vacationing in National Parks and riding their bicycles on neighborhood trails.   Dr. Moy especially enjoys returning to NYC to take in the latest Broadway show.
Dr. Moy's license # OA 05602
Dr. Moy's Oral medication certification # OM04450
Gina Redlich
Optical Department
Gina is back!
We are delighted to announce that Gina is back. You may remember Gina when she worked in our optical department some years ago. Gina left us to care for her young family and we are so happy that she has returned to help manage our optical department.
For those of you who do not know Gina – she is very warm and friendly and loves to help patients find the perfect lens to fit their vision need. She really is a master in selecting the right style to match your personality and comfort.
Gina is a certified Essilor Expert and can assist you in choosing the ultimate pair of lenses for your specific needs.  The next time you're in the area please stop by just to say "hi" and extend a warm welcome back.
Our Staff
Judy
Jacklyn
Dolly
Mia
For more staff photographs… visit our Fun Corner