Understanding YOUR Insurance Coverage
The below brochure from the American Optometric Association (AOA) provides a brief and general overview of how medical and vision plans generally work.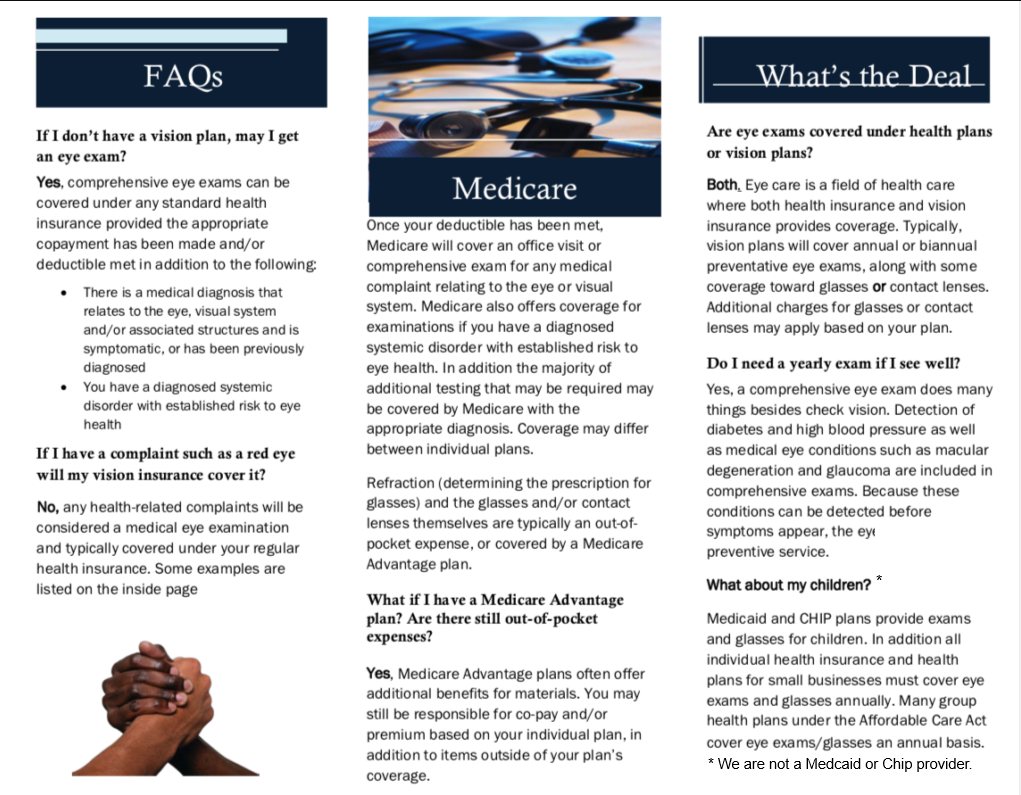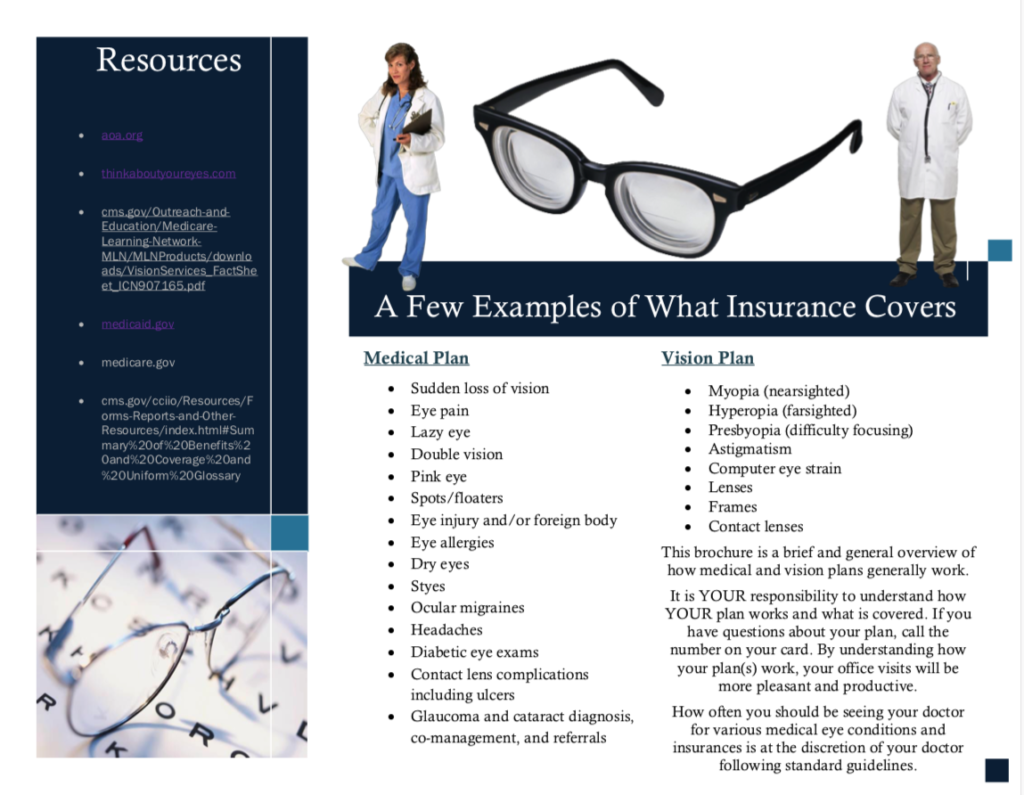 It is YOUR responsibility to understand how YOUR plan works and what is covered. If you have questions about your plan, please call the number listed on your card.   By understanding how your plan(s) work, your office visits will be more pleasant and productive.