FUN CORNER
Meet Diesel – Our Office Mascot
He is fun, loving and super friendly.  Diesel helps promote our office relax environment and helps reduce stress for our patients and staff.   If you are visiting our office, feel free to greet Diesel.  He loves the attention and interacting with our patients.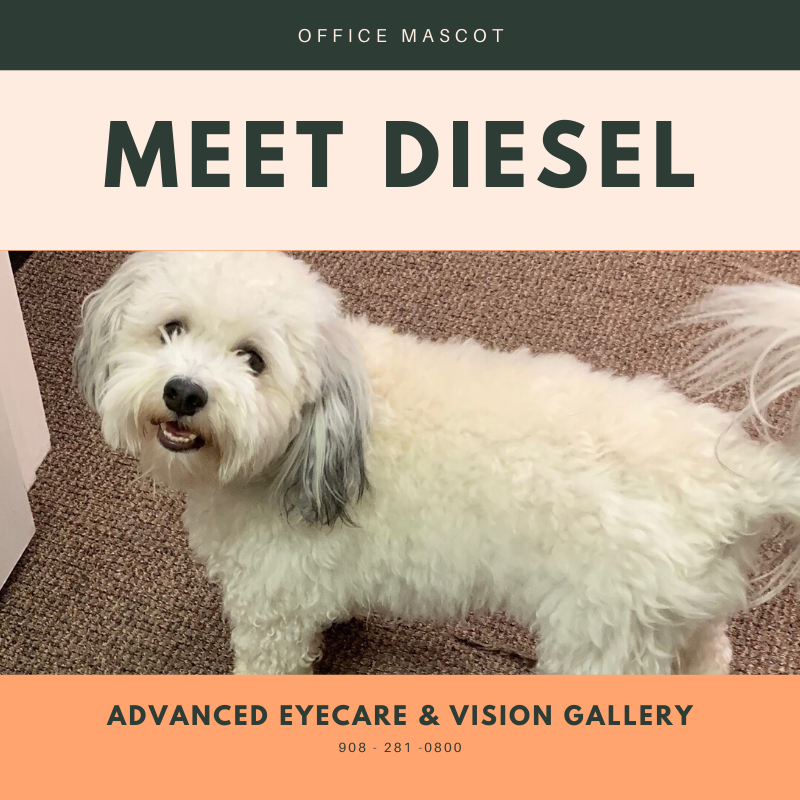 Welcome Girl Scout Troop 60278!
We were honored with a visit from Girl Scout Troop 60278. These bright and enthusiastic young ladies learned what happens when you visit the eye doctor and the importance of good vision care and eye safety.
And a special thanks to Mia who was a terrific teacher. She provided a comprehensive understanding of all our advanced diagnostic technology and the troop seemed quite impressed. We had a blast and we hope to see them back again real soon.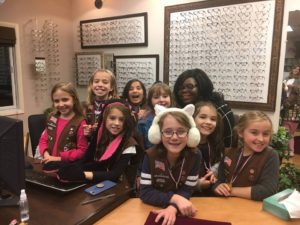 Congratulations AEVG!
Certificate of Appreciation from Hillsborough Township
Advanced Eyecare and Vision Gallery was presented with a Certificate of Appreciation by Hillsborough Township Mayor Carl Suraci on November 8, 2017.  Special thanks to our communities and their families for trusting us with your vision care and we look forward to serving Hillsborough and surrounding areas for many more years.