FUN CORNER
Meet Diesel – Our Office Mascot
He is fun, loving and super friendly.  Diesel helps promote our office relax environment and helps reduce stress for our patients and staff.   If you are visiting our office, feel free to greet Diesel.  He loves the attention and interacting with our patients.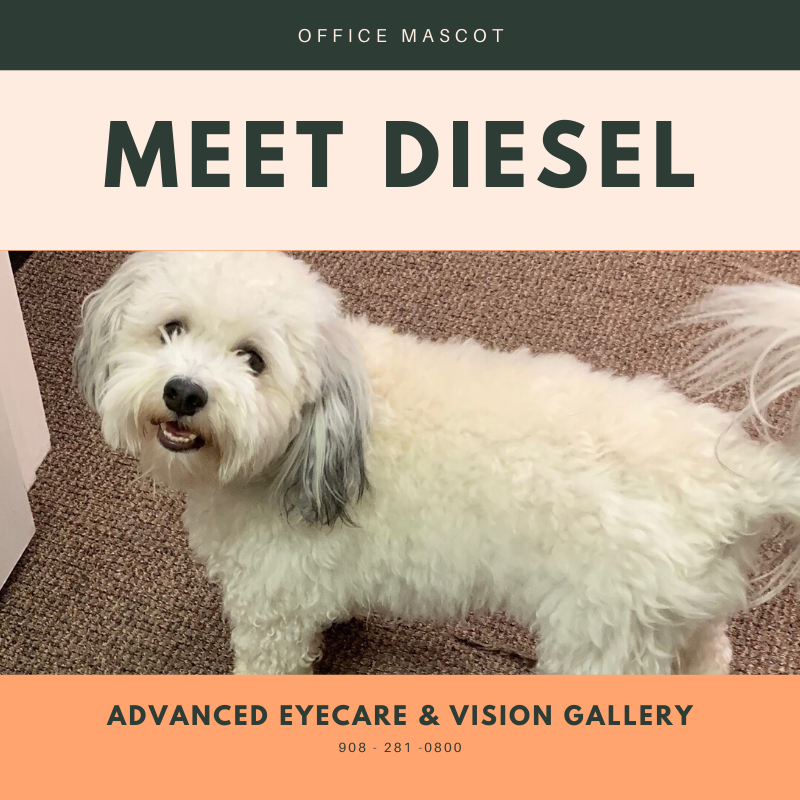 Welcome Girl Scout Troop 60278!
We were honored with a visit from Girl Scout Troop 60278. These bright and enthusiastic young ladies learned what happens when you visit the eye doctor and the importance of good vision care and eye safety.
And a special thanks to Mia who was a terrific teacher. She provided a comprehensive understanding of all our advanced diagnostic technology and the troop seemed quite impressed. We had a blast and we hope to see them back again real soon.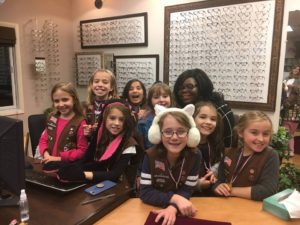 Congratulations AEVG!
Certificate of Appreciation from Hillsborough Township
Advanced Eyecare and Vision Gallery was presented with a Certificate of Appreciation by Hillsborough Township Mayor Carl Suraci on November 8, 2017.  Special thanks to our communities and their families for trusting us with your vision care and we look forward to serving Hillsborough and surrounding areas for many more years.
Staff Appreciation Day
In honor of our hard working staff, we gifted our employees and nice celebratory lunch with complementary eyewear of their choice.  Thank you for all you do, the doctors and patients appreciate your kindness, attention to detail and professionalism.  Now let's party!
Frame Party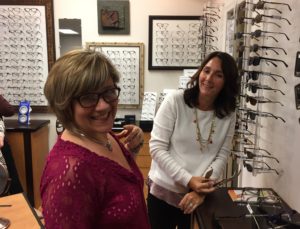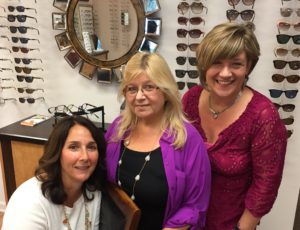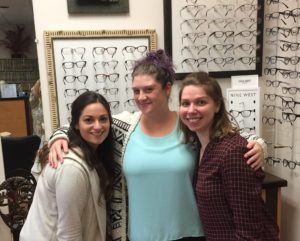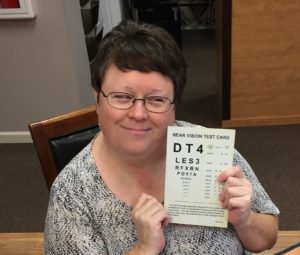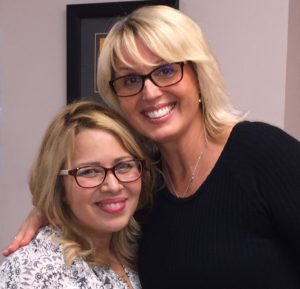 Paraoptometric Recognition Day
Paraoptometric Recognition Week is an opportunity to encourage paraoptometrics to think of themselves as professionals, take pride in their responsibilities, and pursue professional development. It is the only formal observance in the nation specifically intended to honor optometric practice staff.
Yeah, this year we have balloons and other fun activities planned!
Take Our Children to Work Day
This year our office and staff was happy to celebrate "Take Our Children to Work Day".
The children were busy learning about the importance of an eye exam and keeping your eyes healthy.  They were so excited to learn about all the office equipment and our contact lens department.  They especially had fun in our optical department trying on the large selection of children's frames with our friendly optician – Chanelle.
The doctors and staff provided the children with a schedule full of fun and learning opportunities.
The children enjoyed their visit and look forward to sharing their experiences with their classroom.  Another fun day at our office.