Barbara J. Tarbell, O.D., F.A.A.O.
Diplomate, American Board of Optometry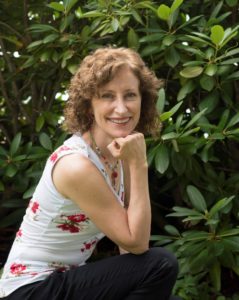 Dr. Tarbell's extensive training includes her degree in Anatomy and Physiology from Cornell University, and her Doctorate in Optometry from the prestigious University of California at Berkeley, where she graduated with highest honors and received the Outstanding Graduate Award, the Contact Lens Award, and the Binocular Vision Award.
Dr. Tarbell underwent additional voluntary testing of her clinical skills and scientific knowledge of eye care in order to become a Fellow in the American Academy of Optometry. Only ten percent of practicing Optometric Physicians have passed the academy tests. In 2011, she was among the first to obtain Diplomate status from the American Board of Optometry. Board Certification is intended to demonstrate to patients the optometric physician's dedication to providing exceptional patient care through a rigorous, voluntary commitment to lifelong learning. Dr Tarbell is also an adjunct member of the faculty at Salus University, Pennsylvania College of Optometry. Dr. Tarbell's selection as an adjunct faculty member at Salus University reflects her deep commitment to helping others and providing the very best eye care services.
Her special interests include patient education, the eye care of children, thorough contact lens programs, dry eye treatments, and Custom LASIK services. She is a member of the Tear Film & Ocular Surface Society, American Academy of Optometry, American Optometric Association, and the New Jersey Society of Optometric Physicians.
Her hobbies include dancing with her husband, Dr. Larry Katz, Professor at Rutgers University, and outdoor activities.
Dr. Barbara Tarbell is NJ State Board Certified in the Treatment of Eye Diseases.
Dr.T's licence # OA 05008
Dr.T's Oral medication certification # OM 000359